Blog Archive

The Tagger's Den admin team would like to thank each one of their members for being amazing!. Powered by
Blogger
.

Networked Blogs

Tuesday, February 7, 2012
Hello everyone,
Hope you're having a great week! Got some good news, our first of two commissions from Hunter Cazador is under way! I will be posting a preview of it as soon as I see one! The Camilla Drakenborg Queen of Hearts exclusive we had last year is still ours. The commission was given to the Tagger's Den. If you don't have this exclusive you can get it from our Teaser Villa Shop, found here:
http://www.taggersden.com/f27-shop
Speaking of our shop! We have all kinds of new exclusive goodies that you can purchase whether you are a tagger or not! We have name color changes, Pets, a place for blog/websites, and special ranks! For those of you worried about not having enough Teasers here is a little tip; our daily click area, http://www.taggersden.com/f66-daily-click, can earn you 160 Teasers a day. We have a couple forum games that are worth 20 - 50 Teasers every time you play, http://www.taggersden.com/c13-games. And we offer over 40000 Teasers a week in challenges alone!
Another little note for you all, our Valentine fun area is now open for play! We offer challenges for taggers, and non-tagger's a like! We are going to be having Tag auctions soon so get your name down on our sign up sheet!
http://www.taggersden.com/f98-sassy-tag-auction
I mentioned Pets you can purchase in the forum earlier in the newsletter, well you will be able to name your own pets! But you have to purchase one, which you can do by pming me with your choice of pet, you can see which pets we have by looking at them in our shop. Here is the catch! Each day your pet's hunger bar goes down! When it reaches empty then you will have to pay the purchase price to "revive it again! But we offer this: http://www.taggersden.com/f138-pet-talk so that you don't have to worry about your pet starving! Every day that you sign in your pet will stay full and happy, and you will earn 50 Teasers! You also earn 15 Teasers for every post you make about your pets, real or imagined!
Every day we are coming up with new ideas to make Tagger's Den a fun forum! Give us your ideas! You can contact an admin or mod, or you can post them in our suggestion box http://www.taggersden.com/f136-suggestion-box or you can email them to us at
taggersden@gmail.com
!



Coming up in the Den; in two weeks the Den turns 1!!! We are so excited about this! We have lots of ideas planned for our birthday party, including a talk with Hunter Live in our chat box on the forum! We have a time sheet up in FB so that we can get an idea of what time to have it, we need to know soon so that we can tell Hunter!
You all are just Amazing and I find it an honor to be a part of such a wonderful place with amazing people like you all!!!
Admin Team @ Tagger's Den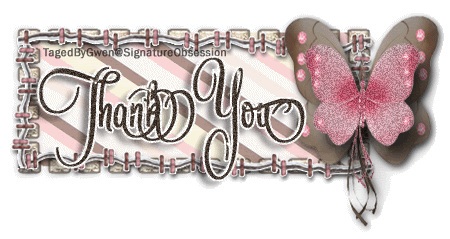 Tagger's Den Links

Labels